Infrared Sauna Melbourne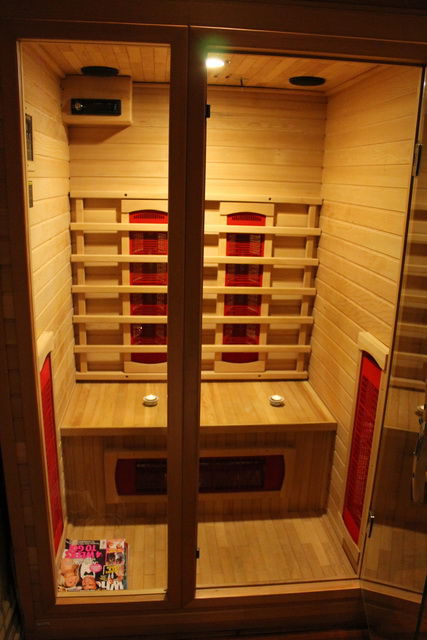 The 'Detox Box' uses Infrared Heat technology – heat created by light. This infrared light penetrates deep into the muscle tissue, boosting blood flow and increasing oxygenation.
Our Detox Boxes accommodate one or two people.
Benefits of Infrared Heat technology include:
Increased metabolism and weight loss: associated with increased metabolic rate as the body tries to cool itself
Lowers blood pressure: increased heart rate, increases blood flow, lowers blood pressure and improves circulation
Detoxification: toxins are removed via sweat glands
Skin Purification: the near infrared wavelength is the most effective at healing the epidermis and dermis layers of the skin
Joint and muscle pain relief: Infrared heat penetrates deep into the muscle, treating chronic pain and discomfort
Stress relief: The infrared sauna is a calm, relaxing environment, and heat emitted is not as harsh as regular saunas.
FAQS
Do i have to bring anything?
We provide towels and water, and all saunas are in private rooms.
What do i wear?
It is recommend that people wear underwear/ bathers and a towel.
What is the maximum temperature of the sauna?
Our saunas peak at around 55- 60 degrees celcius.
How long should i go in for?
We reccomend starting at 30 minutes then going up in 15 minute increments from there.
When shouldn't i use an Infrared Sauna?
We dont reccomend you use the sauna if you have heart issues or if you are pregnant.
If you have an ongoing condition and are concerned about using the sauna - please consult your doctor first.
Sorry we do not have shower facilities.